This weekend, from the 2nd to the 3rd of July, the biggest American car show in the UK is being held in Tatton Park, Knutsford. This is also the UK's largest celebration of all things American and this year Blacktop Yacht Club is right in the middle of it.
This year we're sponsoring this celebration of American culture and cars so we wanted to let you all know what's going on in Tatton Park this weekend.
The Tatton Stars and Stripes show is a yearly event where people from all across the UK come together to celebrate the American dream. From Mustangs and our signature yellow school buses to ex-US army vehicles and all kinds of hot rods, the show offers the British people the chance to take a closer look at American rides and vehicles.
At the show, there are cars from every decade on display as well as all kinds of trade stalls offering American foods and carnival rides.
We wanted to get in on the action and show our support to those who love hot rods and auto restoration as much as we do. This is why we decided to sponsor the show and give our British supporters and community a huge shout-out.
What exactly is the Tatton Stars and Stripes show?
This classic American car show has been running for over 30 years now and with its return to Tatton Park this summer we thought it would be about time we got in on the action. It celebrates the best of American engineering and displays an impressive lineup of customized hot rods, pick-ups, and even a variety of classic bikes.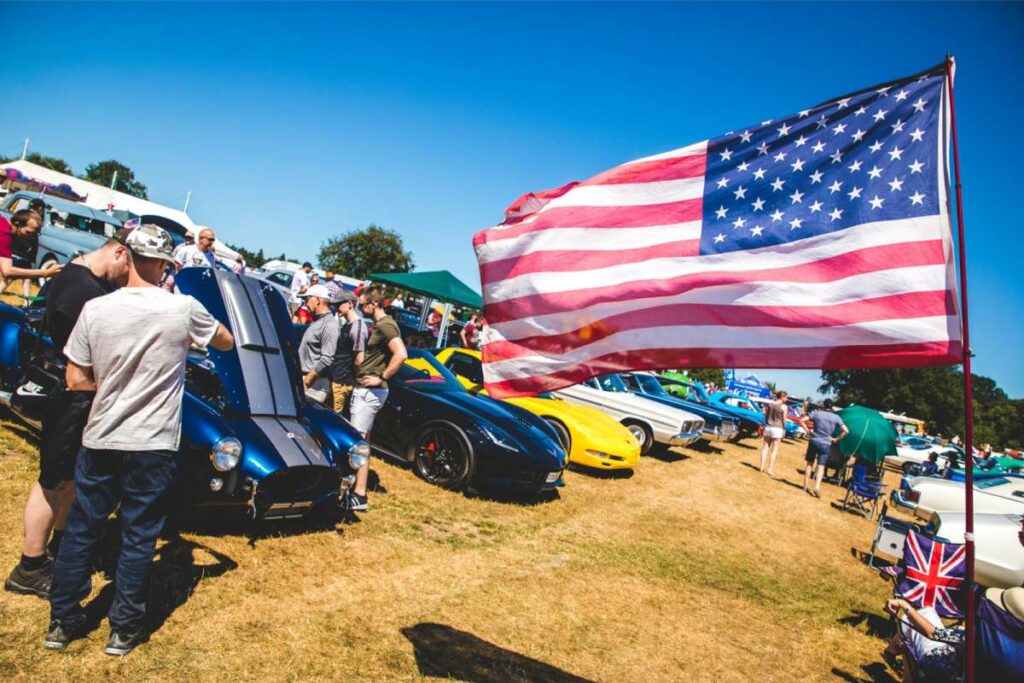 Not only does the UK car show have a seriously impressive lineup of sweet rides it also has a selection of specialist traders, auto part suppliers, and a variety of stands offering restoration supplies at great prices.
There's also a wide selection of American and British food from fish and chips to ice creams and burgers.
If you're a car enthusiast and motor head then the Tatton Stars and Stripes American car show is the place to be this weekend. So, if you live in the UK and you're looking for something exciting to do the first weekend in July, we'd recommend checking out the UK's largest American car show.
Tickets cost £11 for an adult and can be bought at the gate on arrival. Kids go free too so you can bring the whole family on an American adventure.
If you spot our logo while checking out the event be sure to snap a photo and tag us on social media. Let us know what you thought of the event too – we'd love to hear from you!