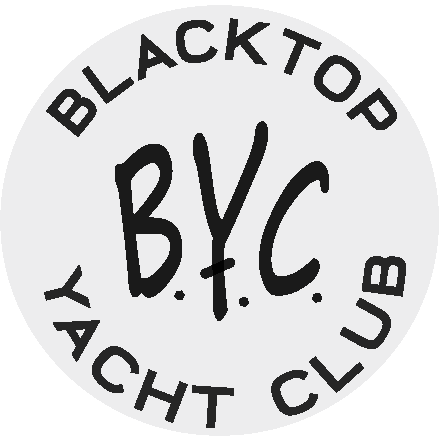 Clothing Designed for Drivers
Started in 2017 by longtime Gear Head and Menswear designer, Jon J-Dub Whaley. The Blacktop Yacht Club began as a
loose affiliation of "Lone Wolf," guys and gals. People that were bonded by their love of automobiles but not wanting the
structured commitment of a traditional car club.

Blacktop Yacht Club's early ranks consisted of Rodders, Street Racers, Cruisers, Tuners, Young, Old and sometimes those
that drove pieces of crap! It didn't matter and still doesn't today.
So we call it a "Fellowship of Gear Heads," and one of the only ways to show our union is through the clothes we wear,
which is what you see presented here.
We create fun T-shirts
Our racing t-shirts and hoodies are designed and produced by people that actually drive these cars! Our muscle car t-shirt, hoodies, and other apparel feature all original artwork, no clipart or cheesy generic graphics from sources that don't know or care about your/our Automotive Lifestyle!

New designs for racing t-shirts and hoodies are constantly being created and if you have a fav car or theme, let us know, maybe we can design something?

Rebellion of the Road, Freedom of Spirit and enjoying the tenet go "Gas, Grease and Exhaust!" Become one of us, all are
welcome regardless of what you drive!