When it comes to cars, die-hard Ford Mustang fans were probably a little shaken up with the introduction of the Mustang Mach-E SUV this year. Mustangs are coupes, convertibles, effervescent V-8's…or they were. The Mustang Mach-E is now one of the most in-demand vehicles of the year and a lot of customers are said to be waiting months to get into their own electric joy ride. Now, we know that the big guys in suits didn't go out of their way to ask their customers if a fully-electric SUV beauty was something they'd be interested in; it's all to get a bigger cut of the market pie, and they have been doing their homework. The Mach-E hasn't only grabbed the attention of pony car lovers. Tesla enthusiasts are also doing worthwhile double-takes.
Brand loyalty isn't what it used to be, especially for cars. Your neighbor that owns the Chevy has more passion for cars, more similar interests, and more of the same lifestyle choices that you do than any group of corporate suits in a multinational automotive company. Ford, Chevy, Dodge, you name it, no car company knows your name let alone cares about your preferences when it comes to what kind of car models you like, electric or otherwise. What real reason is there to hate the guy next to you who loves the old classic Porsche 911, just because you prefer the tried and true Chevrolet Corvette? You both love cars! Who cares what emblem is on the hood.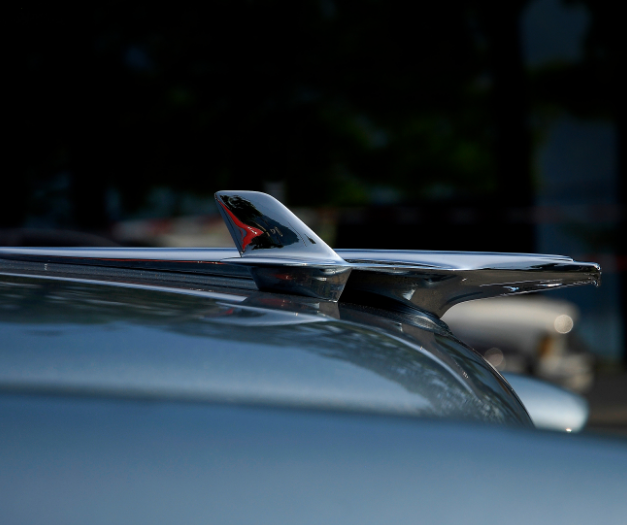 We know that people like what they like, but why would you choose to lay down in the street for a corporation filled to the brim with guys who just wanna sell you a car and kick you out the door? You're expected to provide them with the promise you'll never buy or support another company, while they can take your money without so much as a slap on the back. Automotive corporations don't care about you, but you know who does? The BMW collector down the street, the coworker who rebuilds old Ford Lincolns for fun, and the guy who goes to every classic car show that comes to town just to talk cars with people he doesn't know for a few hours.
Blacktop Yacht Club is a company that is aligned with not one specific automotive company, we celebrate them all. We like cars and we like people who like cars! People can come to us and find every kind of automotive brand they want. We are proud to be one of the many companies out there that people choose for their automotive apparel and clothing items.
It's about time we started celebrating the one thing we all love with people who love the same thing; cars.
Rabid Brand Loyalty is Wasted Energy, Love the Cars not the Corporations – Drive Free or Die T-shirt