Back in the day, fashion was a standard in society — whether you were going out to dinner and a movie, going on a trip abroad, going for a Sunday drive in the convertible, or simply going to the grocery store, having style was a symbol of status. Men and women alike paid a lot of attention to what was all the rage, and the latest and greatest trends were a common point of conversation.
Keeping up appearances was not only expected, it was an inescapable part of everyday, mainstream life. Pop culture and celebrity fashion drove the industry's popularity and their influence could be found everywhere: movies, magazines, billboards, newspapers, television, etc. Famous people like Elizabeth Taylor, Marilyn Monroe, and Frank Sinatra were defining what it meant to have a luxurious and wealthy life — but it didn't stop there.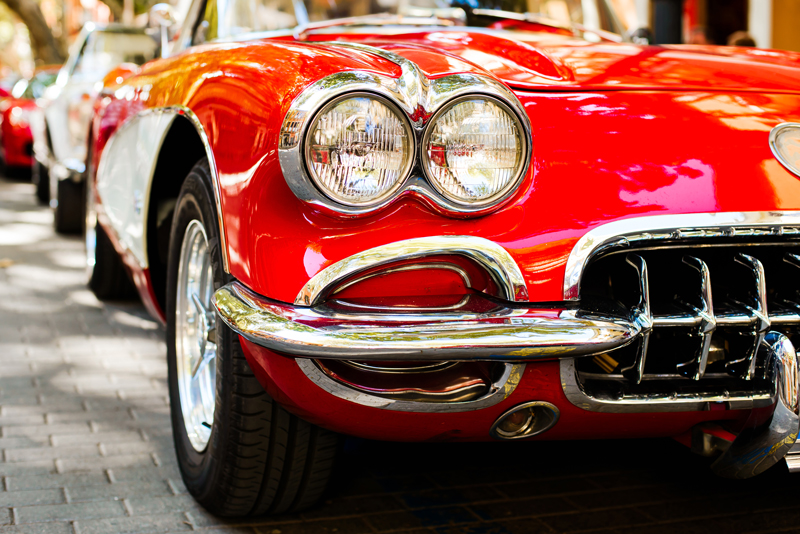 Car culture was just as big of a deal back in the day as it is now, but was also represented as a sub-culture of the fashion world. Celebrities like Clint Eastwood, James Dean, and Marlon Brando set the stage for and represented the ultimate "cool car guy" since they had amazingly stylish and expensive cars with looks to match. Their image came across so effortlessly, with the slicked-back hair, motorcycle jackets, and t-shirts with tighter-fitting jeans and worn-in boots — some of them even pulled it off perfectly in suits!
Nowadays, cars and stylish outfits don't go hand-in-hand nearly as much and true "cool car guy" fashion is a dying art form—go to a car show, and instead of motorcycle jackets, t-shirts, and boots, you're more than likely to see cut-off shorts and tank tops with flip-flops and a baseball cap. And although there's no shame in that, it doesn't have to be that way!
The money, time, and effort put into these guys' cars should also be applied toward their own personal appearance, and we are here to help! Blacktop Yacht Club offers gear that will match the look you want without breaking the bank. We can help you look as cool as your car does — respect yourself as much as you respect your machine, so you can truly be the total package and qualify as the ultimate "cool car guy" today.