The Corvette C4 community is bigger than ever, and they're finally coming into their own and creating a space for Corvette lovers within the world of auto performance and restoration.
C4 enthusiasts all over the country are coming together to show us how awesome C4 Corvettes are and how badass they look when modified and restored.
Here at Blacktop Yacht Club, we've been working alongside Auto Clubs West and their affiliated partner, Strictly C4 Corvettes. We're creating some slick merchandise for C4 Corvette enthusiasts out there, and today we're going to talk all about what's on offer.
But first, let's dive into how C4 Corvettes started to get popular again and why you should consider getting yourself a C4 Corvette right now.
Why have C4 Corvettes suddenly got popular?
C4 Corvettes were once overlooked, but now they're finally starting to come into their own. This is all thanks to the millennials who grew up with these cars and want to restore them to their former glory.
C4 enthusiast groups are one of the fastest-growing groups in the automotive world, and it makes sense. Not only are millennials starting to get more invested in the auto performance circle, but they're also attracted to the C4 Corvette. The C4 is currently an affordable car to find and modify making it the go-to for new members.
A C4 Corvette is one of the easiest and fastest ways to start your hobby in performance cars. This low price isn't going to last forever, especially with interest in the model going up, but for now, it's the perfect way for new performance car enthusiasts to get involved.
What's so great about C4 Corvettes?
Chevrolet released the C4 way back in 1983, and it ran up until 1996. Now, despite this Corvette generation ending over 20 years ago, C4 owners are still finding ways to modify, upgrade and restore the look of their C4 and improve its performance.
But why are C4 Corvettes so great for those starting out in auto performance and restoration?
C4 Corvettes are so affordable right now, causing them to pop up anywhere and everywhere. People don't mind modifying them because parts are so readily available, and so many people are doing all kinds of fun stuff to the C4 Corvettes.
For most Corvettes, you need to keep as close to the original as possible, especially if you have all the paperwork. So all this kind of stuff would be a sin to do to any other Corvette, but to a C4, it makes total sense. So many C4s have already been beaten, babied, raced, and upgraded into beautiful cars.
There's a full spectrum of prices right now for this model, but by and large, C4 Corvettes are one of the cheapest ways to get into the sport.
For comparison, the C4 is like the American version of the Miata. They're simple to maintain, there are loads of aftermarket options, and the parts aren't that expensive.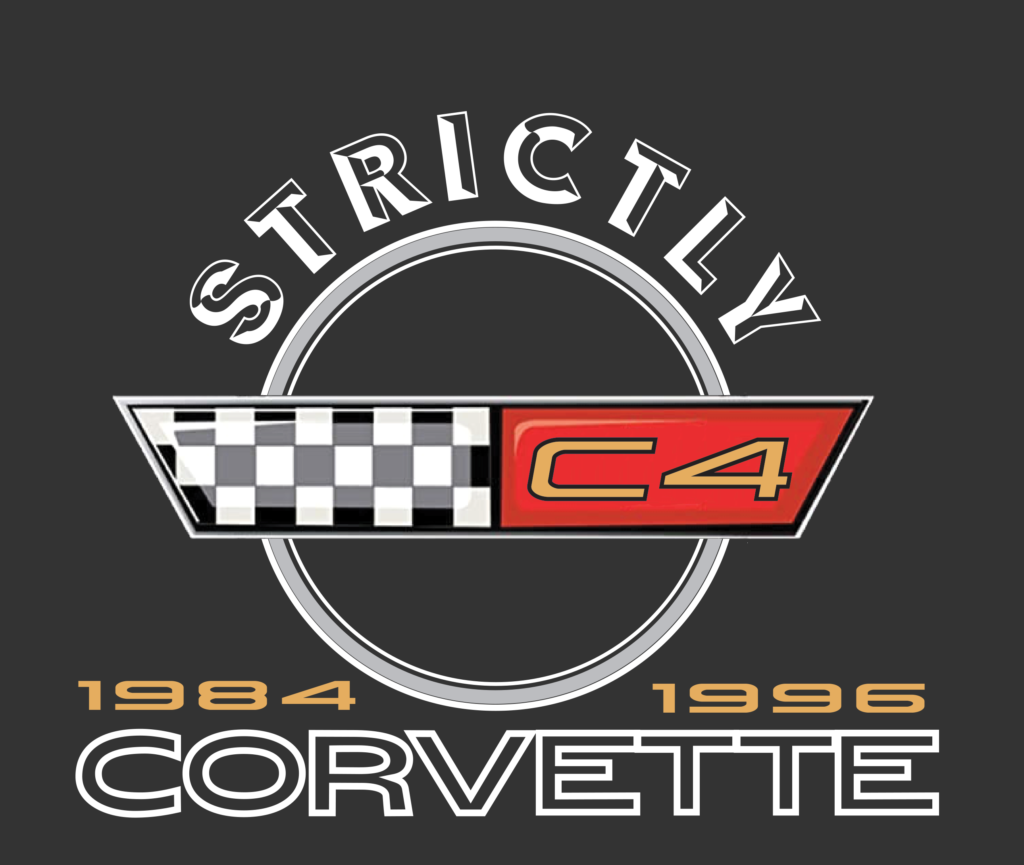 What kinds of modifications are people making to C4 Corvettes?
If you're thinking of buying a C4 Corvette to upgrade and work on as your gateway into the auto performance and restoration world, you might be overwhelmed by what to do first.
Here's a quick list of seven modifications you can make to your C4 Corvette.
Upgrade the brake system
A C4 has incredible power and can hit high speeds relatively fast. If you're upgrading your C4, you should definitely consider enhancing the brake system – especially if you've upgraded its horsepower.
Modify the suspension
The suspension on a C4 is old and outdated, making it a prime target for any upgrade work. The C4's sway bar links, tie rods, ball joints, and control arms all wear down over time and will make turning corners difficult. Improve the quality of your ride by modifying your C4's suspension.
Add a new cold air intake
This is probably one of the best modifications you can make. A new cold air intake will help supply your engine with a healthy flow of air, keeping it at an optimum temperature at all times.
Update the wheels and tires
Updating your Corvette's wheels and tires is an obvious choice. Whether you're looking to upgrade the wheels and tires or replace them with a classic look, get it done so your ride can drive smoothly on the roads.
Replace the exhaust system
Did you know that the C4's stock exhaust system is quite restrictive and often leads to a lack of free-flowing air? This is why replacing your C4's exhaust system with a higher-quality part is essential.
Add new body parts
Improve the appearance and look of your C4 by replacing the old body parts with something fresh. You can purchase spoilers, fenders, roof panels, door components, and bumpers in various styles to quickly adjust your C4's appearance.
Consider an adjustable fuel pressure regulator
Raise your engine's performance and get the most out of your fuel by adding an adjustable fuel pressure regulator to your C4. Older fuel delivery systems like the one used in C4s aren't the most economical, and they will cause you to lose more fuel than you'd like.
Auto Clubs West Official Merchandise – Strictly C4 Corvette
Thanks to Auto Clubs West, Blacktop Yacht Club connected with the Strictly C4 Corvette merchandise project. Auto Clubs West is affiliated with Strictly C4 Corvettes, and our team now supplies both of these fantastic groups with their official merchandise.
Blacktop Yacht Club is right there on the pulse of this C4 Corvette awakening.
We're the exclusive design house and provider of Strictly C4 Corvette merch and the go-to place for all the auto performance apparel you could ever need.
We're so excited to watch the enthusiasm for C4 Corvettes grow and can't wait to see what kind of incredible modifications and new builds people get up to.
The Auto Clubs West and Blacktop Yacht Club also have an exclusive agreement to sell all Auto Club West Apparel, including merchandise from:
Chicago Auto Clubs West
Iowa Auto Clubs West
Arizona Auto Clubs West
Midwest Rally Club
You can browse and buy all the Auto Clubs West and Strictly C4 Corvette merch on their store page here.